Photography, people and a PhD
Rami Elsayed started working with CRS in August 2019 as a Trauma Community Worker, trying to help the Muslim community, particularly the males, cope with the events of 15 March.
"I'm so connected to both Sudan and Yemen – half of my heart is in each country – and now a bit of my heart is in New Zealand, too. Each country has its own memories and its own stories."
Rami arrived in New Zealand in 2017 to commence a PhD in Chemistry at the University of Canterbury. Before that, he completed his Masters in Chemistry in Saudi Arabia and his Bachelor of Chemistry in Sudan. Prior to this international travel for study, he lived in Yemen, where his immediate family still lives (his extended family is in Sudan).
Rami notes that, "I came from very busy places and I do like busy life – when I came to Christchurch at the beginning I was finding it hard!" In addition to the lack of nightlife (by which he means not being able to walk around and find shops and restaurants open throughout the night), Rami misses the connectivity of family and community in Yemen and Sudan, where people are constantly visiting and looking out for each other. While he has lots of friends in Christchurch, his PhD and family commitments mean he has only little time to socialise.
"I want to mention my mother and my wife."
Rami mentions that two people have had a profound influence on his life: his mother and his wife. His mother raised him and his sister after the death of their father in 1996. His wife is his cousin on both his mother's and his father's side (two brothers married two sisters) and so Rami has known her since she was born. He notes that she has been hugely supportive of him and that they have a very strong relationship. They have a young son – Rami notes that childcare is very different in New Zealand to Sudan; in addition to the facilities being of a higher standard, children here are encouraged to develop a lot more independence through their play.
"I was taking 800 or 1000 photos a day: People, leaves, shadows…"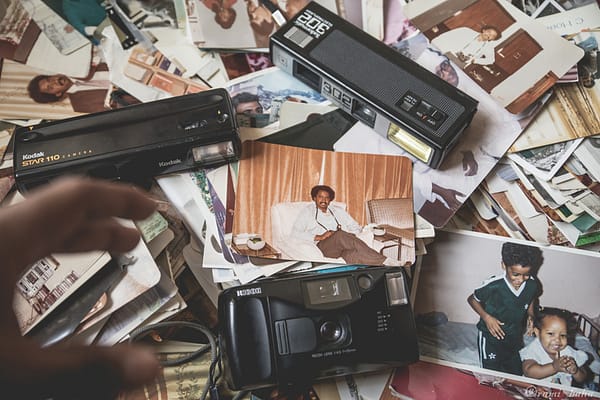 Rami is an avid photographer. What started as a passion has developed into something he now does professionally alongside his Chemistry studies, and the fact that Rami's father was a journalist and photographer has helped him feel connected to the profession. On his last trip home to Yemen in 2017, Rami found a photo of his dad wearing his camera equipment, which had a powerful impact on him.
In addition to his photography, Rami has also developed his English language skills to a very high level. This knowledge has been almost entirely self-taught because the Yemeni curriculum did not focus much on English. He jokes that in secondary school he used to listen to the Backstreet Boys and Eminem, and through listening to and learning from the lyrics was able to progress beyond simply being able to ask "How are you?" However, he notes that was only after gaining his Bachelor and returning to Yemen (where he began to teach Science at a Cambridge international school) that his language really improved.
"There are different cultures, different ways of thinking, different behaviours – people need to understand these things and not just know their work."
In his role at CRS, Rami reaches out to people through his community connections, and supports affected people to learn about and access support services. Rami enjoys connecting locals and the Muslim community through highlighting the importance of understanding and supporting cultural differences.
Rami is not sure yet what he will do once his PhD is completed. Although he would like to remain in New Zealand given the nature of the work he could get here and his increasing connection to the country, Rami is realistic in recognising that many factors will eventually influence this decision including what is going on at the time with his work, family and community.
A selection of Rami's professional photographs