Psychosocial and Mental Health Support for people affected by the 15 March mosque attacks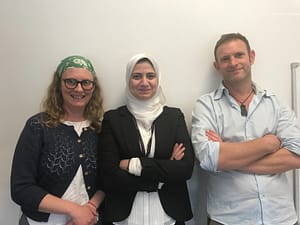 The attacks of 15 March have had untold impact on all of us. With the majority of victims being of refugee or migrant background, these communities have been especially affected. CRS is working alongside other agencies to support affected people.
In addition to its support services, CRS is also helping with the response in other ways, including:
Coordinating activities which enable refugee and migrant background people the opportunity to socialise and engage in physical activity
Promoting similar programmes organised by other agencies
Supporting local Muslim associations in their community work
Bridging relationships between the Muslim community and other agencies to enable them to deliver services to affected people (e.g. CRS partnered with Sports Canterbury to deliver workshops on "The Value of Play," which enabled parents and children to share play experiences as a healing medium)
Sharing its experiences and learnings in working with affected people through its participation and membership of several key cross-sector health groups, including the Refugee and Migrant Eldercare Forum, the Child and Youth Wellbeing and Monitoring Group (Canterbury Clinical Network) and the Primary Mental Health Strategic Alliance.