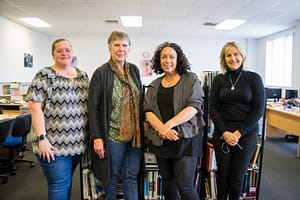 The CRS Social Work team consists of social workers and a social work assistant. The team provides generic individual and family support around resettlement and acculturation issues; mental health assessments, intervention and support; and family-centred family violence support – all for people from refugee and migrant backgrounds.
Christchurch Resettlement Services is also providing perpetrator support worker and a Whānau Support Worker to the Integrated Safety Response (ISR) initiative to address the needs of families experiencing family violence. Support is available to referred families from any ethnic background in these service areas.
Interpreters are contracted on an as-needed basis for the cultural and linguistic needs not provided for by the CRS Bilingual Community Workers.