Mitra Kumar Rai, originally from Bhutan, is a Bilingual Community Worker at CRS.
I acknowledge myself, how lucky I am being in such a beautiful country, lovely people, great environment, friendly staff and a wonderful place.
When I open my eyes from my bed early morning, I feel sorry to those people who are suffering from the lack of food, shelter, medication and water still in this 21st century. The corrupted government, poor management, selfish ideas and people pushed the people into the terrible situation; they've no peace, no joy, and no security.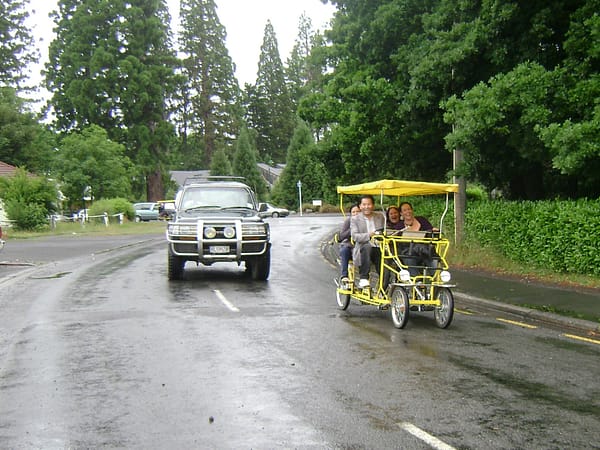 These poor people think what to feed to their children, and whether they're safe or not, anytime anything may happen to them from people supposed to protect them. No idea how long are staying with their families, friends and beloved. They are also not sure anytime their daughter will be snatched away and kidnapped their family member and demand a big amount of money.
Everyday, everytime, everywhere there is no peace and harmony for them, for these poor people their hopes are shattered and no hope of living due to the fear, and terrible situation in their own country.
More than a decade of years ago, I was in this situation. I never thought I would get a chance to jot down my sad situation and get a chance to work with a great mind people, supportive, in a friendly atmosphere.
I also never ever thought I'll get an opportunity to support our Bhutanese people in their needs, being a Bilingual Community Worker.
I really, really, enjoy to work with a nice and lovely people at CRS. The management is so great and pleasant. The office staff can bring comfort to those who have hard times in their family, due to the lack of language.
The Social Workers and Bilingual Workers are shining like a light in the dark night to overcome the pains and sorrows of poor people from refugee and immigrant backgrounds, to support in different areas, such as banking, housing, education, medical, teaching them how to catch a bus.
In ten years period of time, our community people are doing greater than back in their homeland. Their pains, their sorrows are by the free education improved system and improvement of their English language.
Their lifestyles are changing day by day due to the healthy support of volunteers and kind people. Their families are doing great at work place, school and universities. They are also able to support poor children and parents in the south Asia.
These all happen due to the full support of CRS staff. The charming smile in the face of hopeless people, who had no hope for their family and children back in refugee camp. Now, their dreams came true. They would not be at this stage unless got support from the government agencies and people of NZ.
I am very pleased to work in this team from where generated ointment to recover the old wounds of refugees and migrant people. We are able to show them happiness and acknowledge for their kind supports from every corner to build our healthy mind, healthy thinking. All Right!!
Tashi delak.